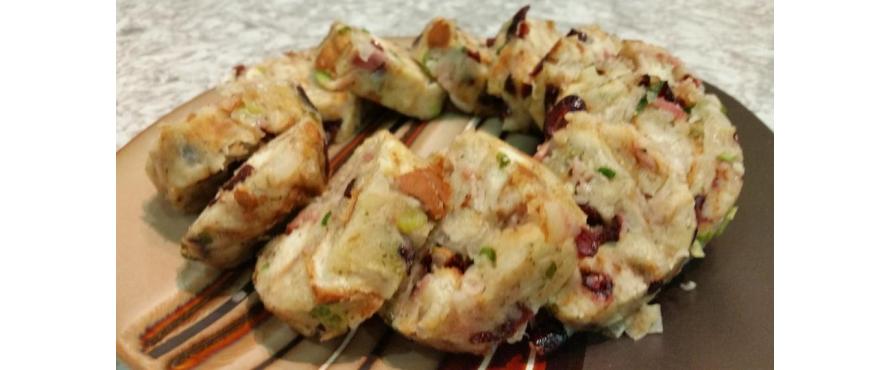 Christmas Stuffing
Any way you serve it, stuffing can sometimes take the stage from the turkey. Here's a novel way of presenting it.
Ingredients:
1 loaf white bread (stale but not brittle)
1 white onion, diced
3 stalks green onion, diced
6 strips bacon, cut small (lardon)
½ cup sundried cranberries
2 teaspoons salt
1 teaspoon black pepper
1 teaspoon tarragon, dried
1 teaspoon rosemary, dried
1 cup turkey or chicken stock
Method:
Heat stock over medium heat, adding in the salt, pepper, tarragon and rosemary. Allow to cool to room temperature.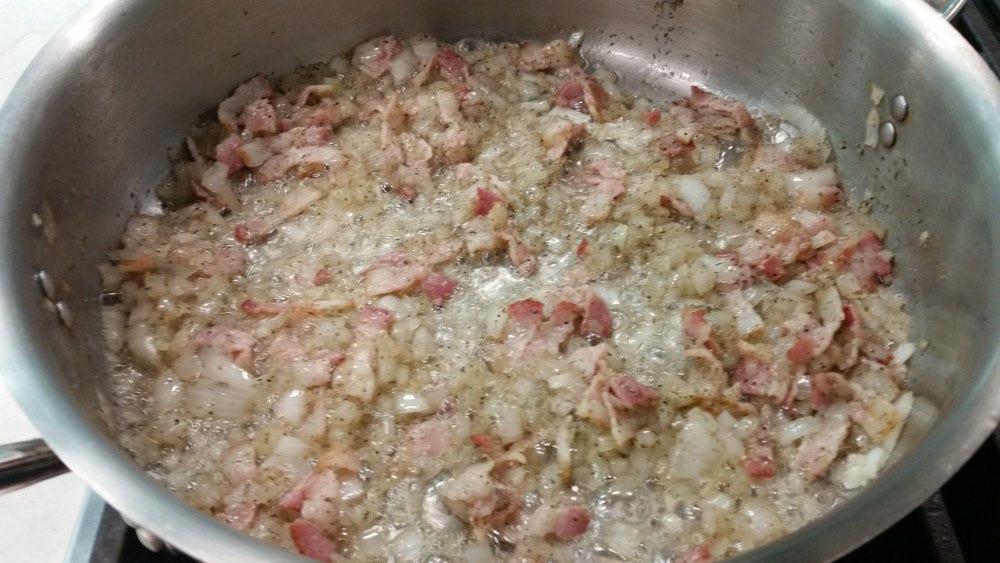 In a large pan, sweat onions and bacon over medium heat until softened. Allow to cool to room temperature.
Cut stale bread into small pieces and place in a metal bowl (bread must be stale, as fresh bread will not absorb liquid flavour). Add green onions and cranberries. Pour in the onion/bacon mixture and the stock, mix and squish the bread together until it forms one big sticky loaf.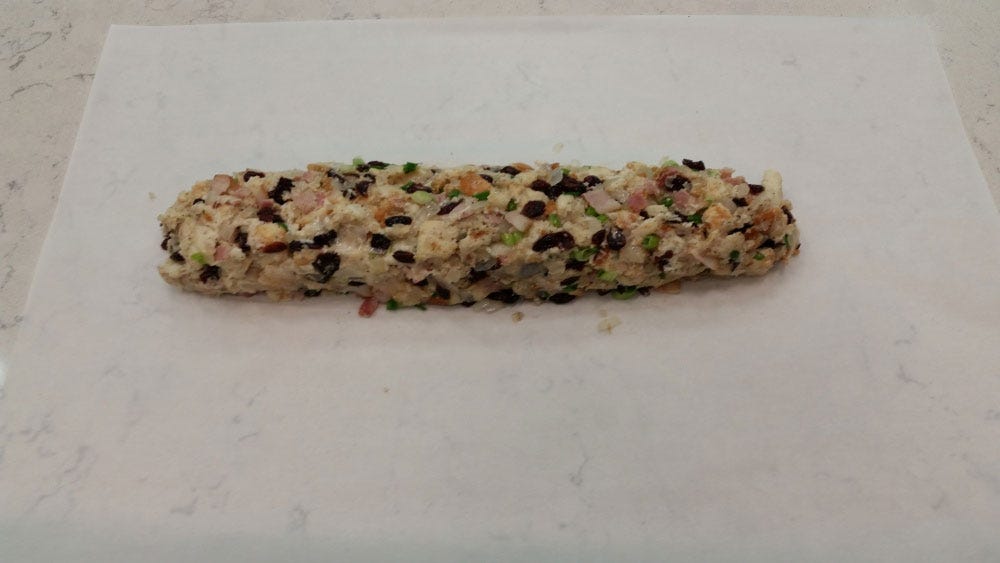 Spread stuffing into a tube shape on a large piece of parchment paper then roll tightly. Place the parchment roll onto a sheet of tin foil, roll again. Be certain to twist the ends and make it as tight as possible.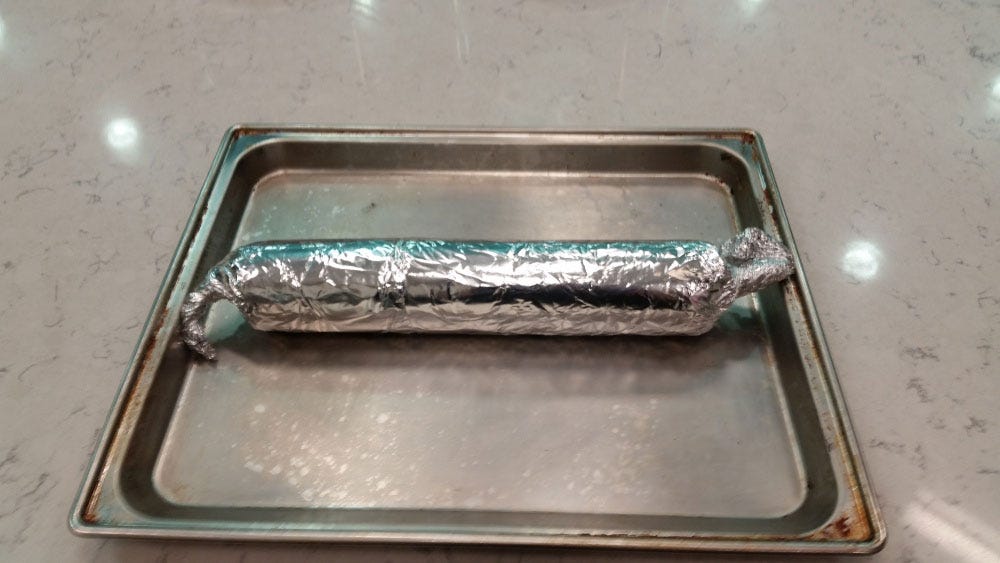 Place the stuffing on a rack and bake at 350F for 25 minutes convection, or until internal temperature reaches 160F. Remove stuffing from wrap and cut into rounds. Gloves are very helpful here as the stuffing is quite hot. To store hot, hold in the oven at 150F before unwrapping.