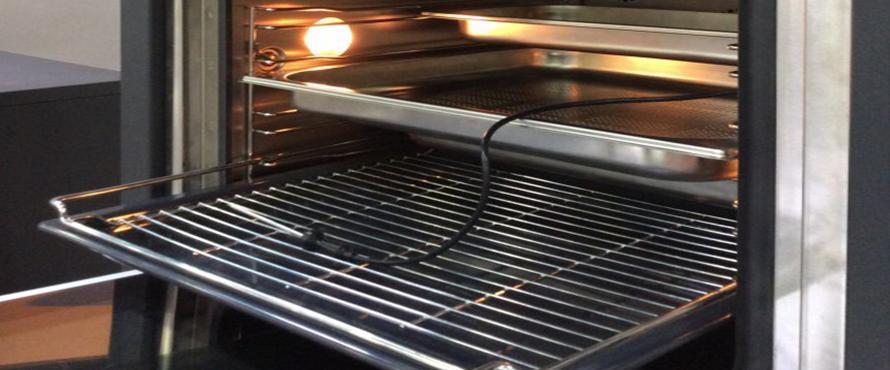 Steam Convection Cooking with Miele
By Danah Arnold, Sales Manager, Trail Appliances Calgary South
Miele's Steam Convection Ovens offers many functions in one appliance. True convection cooking, Steam cooking and Combination Modes offer endless cooking options for the consumer. Pre-programmed MasterChef cooking programs include over 200 food options to choose from, simply set it and forget it. Additional programs include defrost, reheat, canning and proofing, giving you unlimited cooking options to choose from.
The DCGXL & DGCXXL Oven cavities have no shortage of space: Plenty of room to cook a whole meal for up to 10 people. Ovens are available with either a built-in water tank or can be connected to a water supply for additional convenience. In plumbed models water intake and drainage is completely automatic, filling the water container and emptying the condensate container is no longer required.
Steam Technology naturally enhances the flavour, texture and aroma of food, no salt or oil required. With the Multi-menu steam cooking, you can program up to three different food items so they are all done at the same time. Preparing a full meal in 15 minutes eliminates stress and achieves perfect results every single time.
The sous-vide cooking option, cooks food at a low, even temperature over a long period of time. This style of cooking keeps the look, the shape; minerals and vitamins of the food remain the same. Combined with Miele's vacuuming drawer, you have the perfect pairing to the Steam Combination Oven. Meat, fish, vegetables and fruit are ideal for sous-vide cooking, the ultimate taste sensation.
Miele's patented PerfectClean oven surface finish is uniquely non-stick. The inner cabinet is made from stainless steel with a special linen-weave structure. The Perfect Clean finish ensures the oven interior is less sensitive to scratching and is considerably easier to clean than conventional stainless steel oven interiors, no-fuss cooking, no-fuss cleaning. These ovens are also equipped with a multi-featured soak, rinse, dry, descaling for auto cleaning.