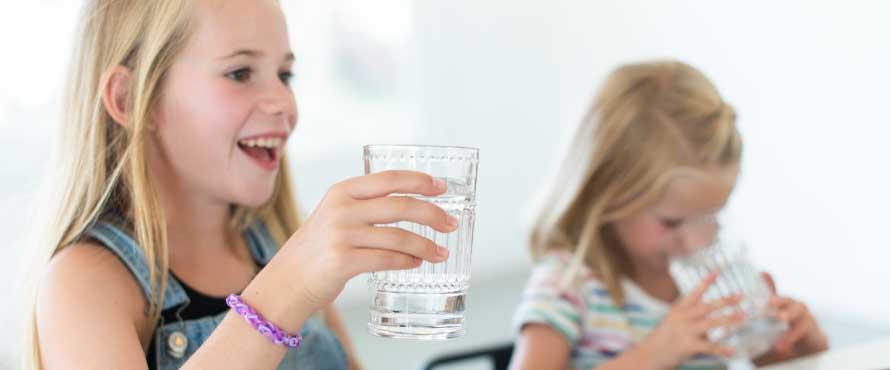 Why Soft Water is Better for your Family
Water is one ingredient that is often overlooked in recipes. Any recipe that contains reducing, boiling, simmering, soaking or mixing contains water, but water is water, right? We don't think much about the type of water we put in our food. However, what we may not realize is the water we cook with for our families is hard water. In certain cities, water even contains chlorine.
Lots of cities in Canada, especially in the prairies, suffer from having naturally hard water. That is, water comes down your tap full of minerals, two of which are Magnesium and Calcium. These two minerals are the reason your water is hard. Meaning, the water you use for cooking is full of impurities that can overpower your food's flavour.
Hard water also affects the way dough rises, how beans cook and how crusts bake. Hard water has a negative effect on yeast, where it slows down its fermentation process and over toughens the gluten structure. Additionally, if you follow a recipe that includes reducing or simmering – for soups or sauces – with hard water, you'd be increasing the concentration of impurities by double or more. Finally, because hard water is rich in minerals, it will harden the skin of beans, leaving you with an unfavourable hard consistency.
What are the benefits of cooking with Kinetico's Reverse Osmosis water then? Well, cooking with Kinetico water would make every flavour count. Kinetico water will keep your food's flavours free of the chalky mineral taste.
Cooking with Kinetico water makes it easier to cook vegetables and preserves their texture and vitamin content. It also takes less time and doesn't have the same overcooking effect that hard water does on vegetables.
When making drinks like tea or coffee, Kinetico water is far better than hard water and the flavours that you love will be even better. This also applies for sauces, stocks and gravy. The water will accept the flavours more readily than hard water. Ever made an ice tea with cloudy water? That won't happen with Kinetico's RO water.
Not only is Kinetico water great for cooking, but it's also better for your appliances. Read more about what hard water can do to your dishwasher. If you get a Kinetico Whole Home Water System, your family would be getting all the benefits of soft water.
If you're interested in installing a Kinetico Water System, Trail Appliances' water experts will test your water for free and let you know the hardness level and what system would be best for you. From whole home water solutions to water softeners and drinking water systems, you can be confident we have a solution that is right for your home, family and budget. All you need to do is visit our website or stop by any of our locations.