×
Trail Appliances
Choose Store
Parking may be scarce due to construction.
Reliable Parts Kiosk
---
Pick-ups available Mon-Sat 9am-4pm
---
---

---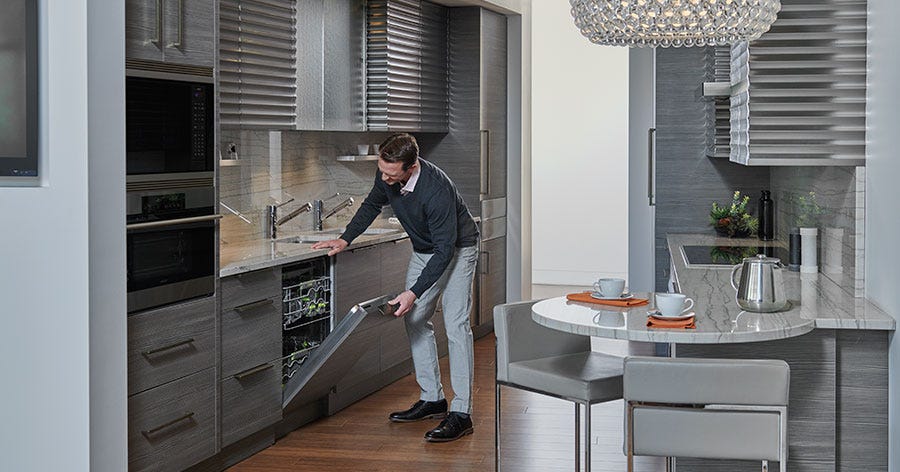 After years of extensive research and testing, Cove dishwashers joins the Sub-Zero and Wolf specialist kitchen with manufacturing proven to last for over 20 years of rigorous daily use.
There is no better feeling than the sparkling start of a meal. When the table is beautifully set, the silverware is gleaming, and the wine is uncorked and ready to fill each glistening glass. With Cove dishwashing, every occasion can begin brilliantly with always spotlessly clean and dry dishes.
* Not all brands are available at every location. Please check with the location nearest you.
Promotions
There are no promotions for this category.