×
Trail Appliances
Choose Store
Parking may be scarce due to construction.
Reliable Parts Kiosk
---
Pick-ups available Mon-Sat 9am-4pm
---
---

---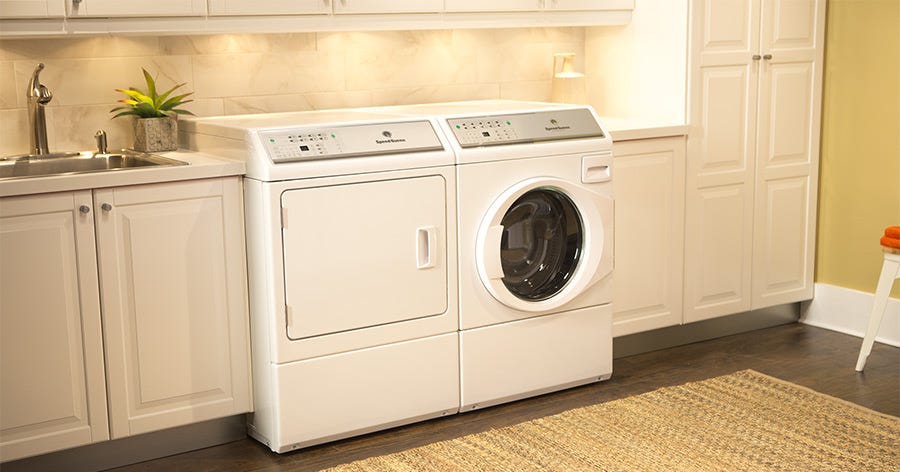 Quality describes Speed Queen® products. The washers and dryers we have seen and used in commercial establishments, such as, laundromats, hotels, and dormitories - chances are, they were Speed Queen®. And if so, chances are, they are still in operation.
Speed Queen® has been manufacturing washers and dryers for over a century, and each one of them is tested to stand up to years of the most demanding commercial applications. These same machines are built and tested to last 25 years in your home. Speed Queen®'s reputation has been built on commercial quality, and it's this reputation that provides a peace of mind that the competitors just can't match!
* Not all brands are available at every location. Please check with the location nearest you.
Promotions
There are no promotions for this category.