×
Trail Appliances
Choose Store
Parking may be scarce due to construction.
Reliable Parts Kiosk
---
Pick-ups available Mon-Sat 9am-4pm
---
---

---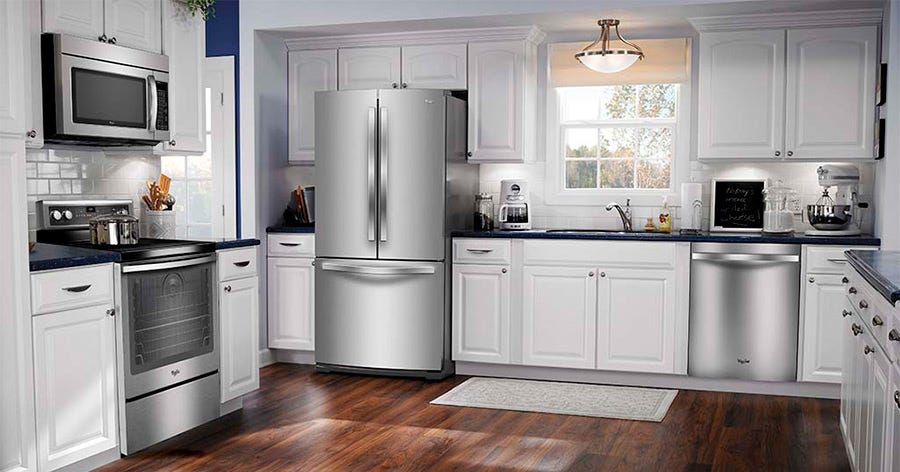 Whirlpool advances technology to the point of Simplicity. Moving into the second century of leading the appliance industry, Whirlpool makes appliances with great design that fit seamlessly into life.
Every machine is designed to help you manage your home precisely the way you want – easier, faster and smarter. Remarkable sense-and-adapt technology responds to the needs of your clothes, your meals and your foods. By adapting to each situation, intuitive sensors make key refinements – precisely adjusting water levels for the best clean possible or measuring moisture content for better baking. So your fabrics look newer longer, meals cook more evenly and foods stay cool and flavourful.
* Not all brands are available at every location. Please check with the location nearest you.