Refrigerator Buying Guide
×
Trail Appliances
Choose Store
Parking may be scarce due to construction.
Reliable Parts Kiosk
---
Pick-ups available Mon-Sat 9am-4pm
---
---
The first step in choosing a new refrigerator is determining how much space you have for it. Once that has been determined, you can consider features such as capacity, lighting, and shelf and bin flexibility.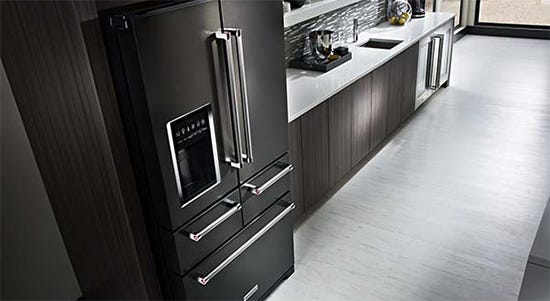 Before You Buy
Check if your new fridge can be delivered to its new home in your kitchen!

Measure the space you have for your new fridge, not the size of your old one.
Measure the delivery path your new refrigerator will take to get to the kitchen, taking into account factors such as doorways, stair corners, islands and fixed walls.

If the refrigerator you are choosing has an ice maker or water dispenser, you will need a water line to connect to the fridge. Check to see if your local Trail Appliances has installers on staff. If not, a Trail representative can coordinate the hook-up of the water line with a recommended installer.
For a full list of considerations, please see our Measuring Checklist for Refrigerators.
How to Choose a Refrigerator
There are many refrigerator styles to choose from. The best way to start is to give some thought to how you'll use it.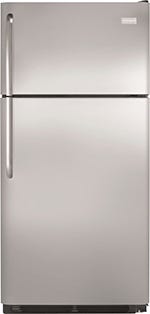 Top Freezer Refrigerators are the most cost-effective models in the market, and they're great for people who frequently use the freezer compartment.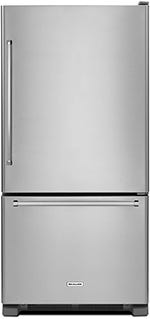 Bottom Freezer Refrigerators are ideal if you spend a lot
of time hunting in your fresh food compartment.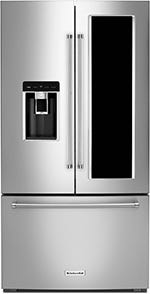 French Door Refrigerators are a subset of bottom freezer fridges: their refrigerator door is split in two, so you won't let as much cold air out when you're just grabbing something quickly.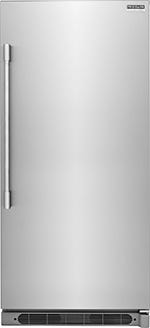 All Refrigerators are just as described; they are
often paired, side-by-side with Upright Freezers.