×
Trail Appliances
Choose Store
Parking may be scarce due to construction.
Reliable Parts Kiosk
---
Pick-ups available Mon-Sat 9am-4pm
---
---
Explore one of our showrooms to see what sets us apart. We have a wide selection of kitchen and laundry appliances on display, as well as stunning kitchen vignettes, you can walk through and see up close.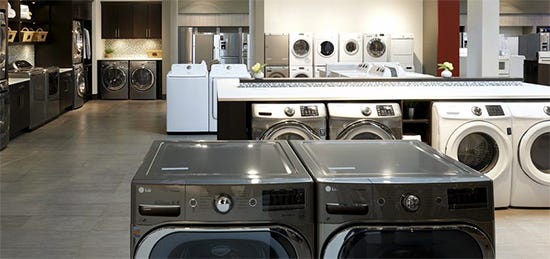 See, feel and test our "live" showroom appliances.
Many of our display models are "live" so you can see, touch and try them out to see how they might fit into your home and lifestyle.
From the bold look of professional stainless steel to the sleek style of European design – Trail Appliances is ready to help you remodel your kitchen or plan for new appliances with options to fit every look, lifestyle and budget. Whether you prefer the traditional or contemporary look, we constantly update our selection to ensure we have the latest products to choose from.