×
Trail Appliances
Choose Store
Parking may be scarce due to construction.
Reliable Parts Kiosk
---
Pick-ups available Mon-Sat 9am-4pm
---
---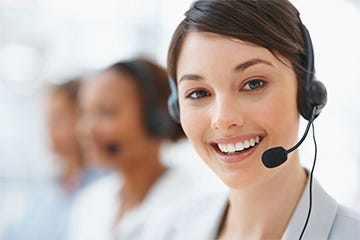 We take care of you from start to finish.
Providing the best possible customer experience is our top priority. From the time you come into our website or showroom, to your appliance purchase, delivery, installation and after service repair, we're here for you.
Product and Pricing
Our local Online Product Experts are based out of Richmond, B.C. and can answer your product questions, help you find the right appliance, and help you make a purchase.
Contact Information
Live Chat:
Click here to get started
Mon - Sat:
8am - 5pm
Sunday:
11am - 5pm
Or email onlinesales@trailappliances.com any time.
---
Customer Support Team
Our Customer Support Team (CST) is a key part in ensuring your appliance shopping experience is smooth and easy. They'll take care of scheduling your delivery and coordinating your installation.
They'll take the following steps to make sure your service experience is exceptional:
Contact you within 48 hours of your purchase to confirm specific product information, delivery location and access details.
Procure your product, prepare it for delivery, and collect payment.
Work with you directly for delivery and installation.
Contact Information
Toll Free:
1-888-807-1511
Email:
customersupport@trailappliances.com
Mon - Sun:
8:30am - 5pm
---
Delivery
Delivery service is available Monday to Saturday in Victoria and Kelowna and Monday to Saturday in the Lower Mainland, with limited service on Sundays.
If you have any questions about your delivery, please contact your Customer Support Administrator.
---
Service and Repair
We support every purchase with our professional parts and service team that works tirelessly to make sure you receive the best possible after-purchase care.
If an issue does arise with your appliance, Trail Appliances has an amazing Customer Care team to help troubleshoot the issue and, if needed, set up service with a factory-trained service technician.
When contacting our Customer Care team, make sure to have the following information: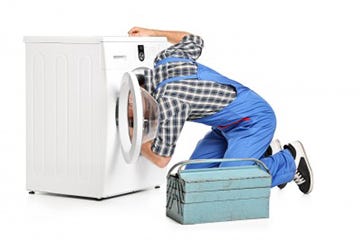 The type of appliance
The manufacturer
The model number and serial number
The specific problem that you're having
Contact Information
Toll Free:
1 888 804 3111
Email:
service@trailappliances.com
Mon - Sat:
8:30am - 5pm
Sunday:
Closed
If you require a technician for your appliance in Kelowna or Victoria, one of our representatives will help you arrange an appointment with an authorized service provider.
---
EDMONDS APPLIANCES WARRANTY INFORMATION
Note: If you are a Edmonds Warranty holder, your warranty provider has been transferred from Edmonds to Comerco, Trail Appliances' Extended Warranty Partner. If an issue does arise with your appliances within the manufacturer's warranty or extended warranty period, and after the warranty has expired, please contact Trail Appliances' Service & Repair team at the channels above and we will be happy to help you.