×
Trail Appliances
Choose Store
Parking may be scarce due to construction.
Reliable Parts Kiosk
---
Pick-ups available Mon-Sat 9am-4pm
---
---
At Trail Appliances, you'll find a wide selection of products to meet your needs - but even well-known brands can succumb to the rigours of everyday use, so we offer product protection plans for your peace of mind.
Trail Appliances has partnered with Comerco to provide our customers with the best Product Protection Plan available on the Canadian market. This plan will protect you against the expensive and sometimes recurring costs of repairs and assure you that your products will operate up to the manufacture's specifications.
From refrigerators to washers, you can relax knowing your product is covered even after the manufacturer's warranty runs out.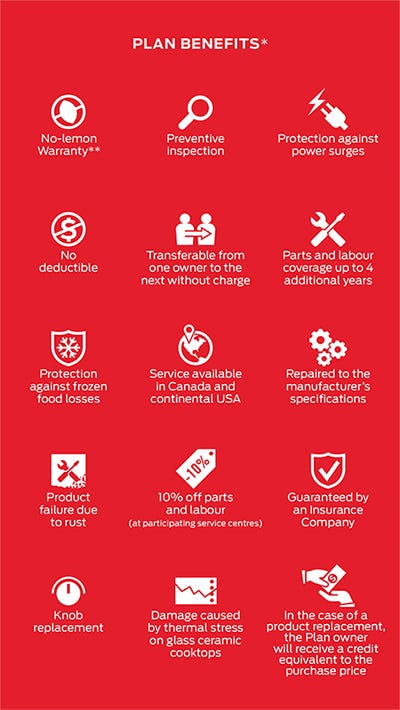 For more information about our product protection plan, please download our brochure or talk to one of our product experts.
Already Have a Plan?
Contact our Customer Care department at 1 888 804 3111.
A copy of your invoice could be required in order to obtain service for this plan.