×
Trail Appliances
Choose Store
Parking may be scarce due to construction.
Reliable Parts Kiosk
---
Pick-ups available Mon-Sat 9am-4pm
---
---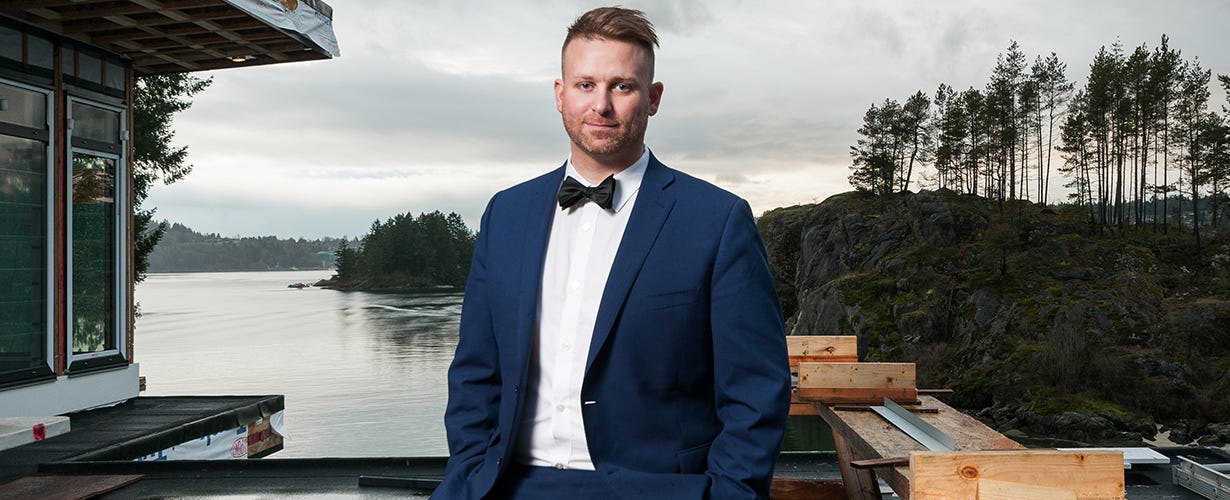 ---
A Unique Collaboration with Interior Designer, Jamie Banfield

We are proud to announce a new and unique partnership with award-winning Interior Designer, Jamie Banfield. Together, we'll be bringing you inspiring content like home design trends, valuable renovation advice and other tips and tricks!

Follow us on Facebook or Instagram, or sign up for our e-newsletter for all the updates!
---
JAMIE'S HOME DESIGN TIPS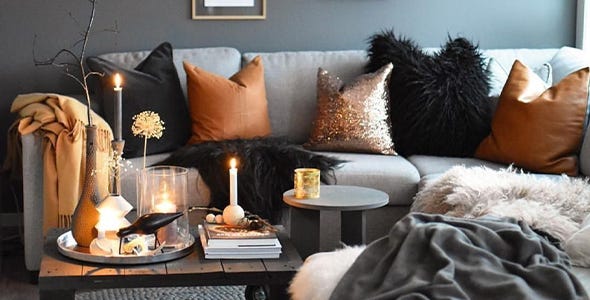 How to Get Your Home Ready For the Winter
The changing of the seasons is always a good time to redecorate. In colder months, look for warmer and cozier interiors. In this article, our home design partner Jamie Banfield looks at 4 tips that he uses to prepare his home for the winter season.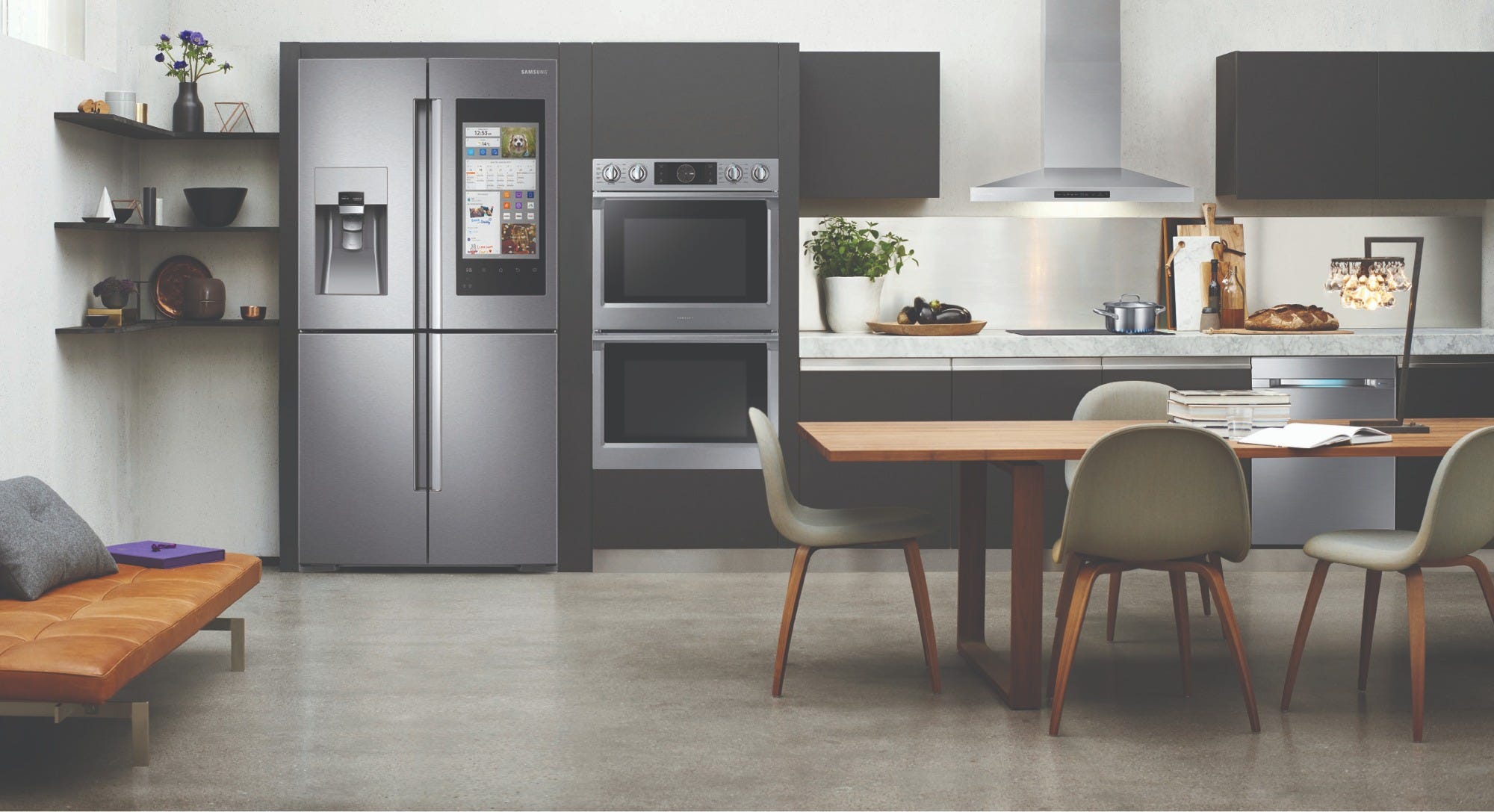 6 Tips for a Stress-Free Home Renovation
We understand that renovations, big or small, can be overwhelming and costly. That's why we sat down with our designer partner Jamie Banfield to provide you his 6 personal tips for a stress-free home renovation!
---
JAMIE'S QUICK TIDBITS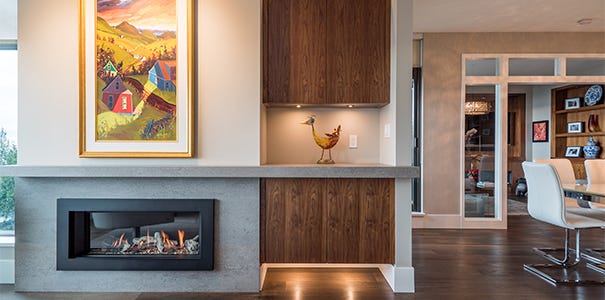 Hello Spring cleaning! Here's a smart storage tip from local designer Jamie Banfield Design: Keep some clutter hidden, but mix it with some in open storage, to show off things like family pictures and artwork.

Top interior designer Jamie Banfield shows us his take on luxury kitchen trends and how to adapt them to your home and budget.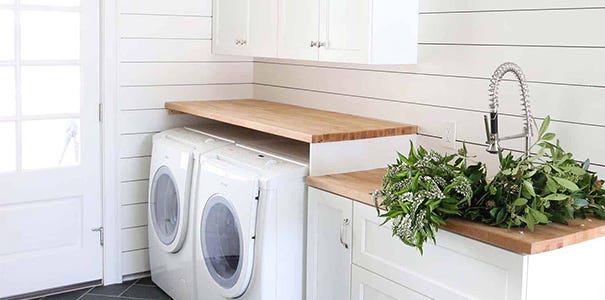 Use shiplap to add a classic touch to your laundry room. The look of well-worn wooden beams adds a focal point for the room for those who may be hesitant to use bright paint or wallpaper. Hang the boards vertically for a unique take.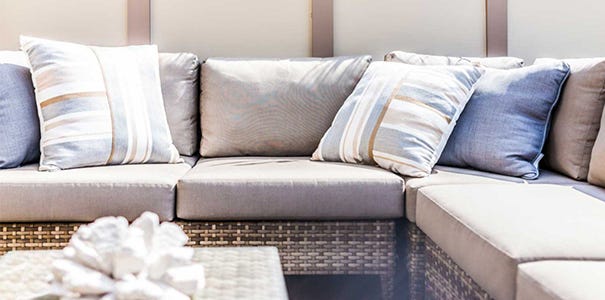 Summer is just around the corner, and for some of us, that means more time outside on the patio enjoying the longer evenings. Invest in a neutral set of outdoor summer furniture so it's easy to switch up accessories and refresh your patio every summer.

Want more tips? Like our Facebook page and be the first to get Jamie's quick home tidbits!
---
Jamie's Bio
An award-winning interior designer, Jamie Banfield has become a creative force in the industry, and recognized for his signature West Coast style. Specializing in design for all spaces, with a focus on kitchen and bath, Jamie has the ability to transform and create spaces that exude both function and beauty. Jamie's work has been recognized by a number of reputable associations and home magazines throughout Western Canada, including the National Kitchen and Bath Association as being one of the industry's Top 30 Under 30 in North America. Jamie Banfield often lends his talents and advice to TV outlets and lifestyle talk shows and has been an international speaker on stages such as the International KBIS, Interior Design Show Vancouver, and the BC Home Shows.