×
Trail Appliances
Choose Store
Parking may be scarce due to construction.
Reliable Parts Kiosk
---
Pick-ups available Mon-Sat 9am-4pm
---
---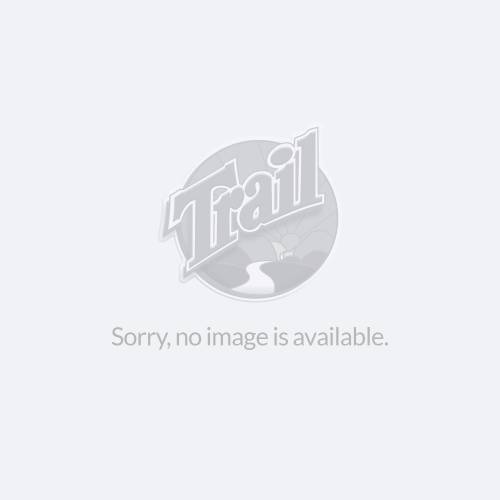 With over 12,000 sq. ft. of appliances on display from 50 major brands, our new Nanaimo showroom has hundreds of appliances for you to see, hear and try out. You can touch the controls, explore the settings and hear the appliance working, just like it would in your home.
Our knowledgeable Product Experts can help you find the right appliances for your budget and lifestyle. Our friendly staff and the comfortable shopping environment will make you feel right at home.
With Trail's excellent in-house delivery personnel and our own fleet of delivery trucks, you'll rest easy knowing your purchase will be handled with the utmost care. And with a dedicated warehouse for the Nanaimo region, we'll be able to provide you with timely, top-notch service.
We invite you to visit our Nanaimo showroom to experience The Trail Difference.
---
Take a Look Inside Our Showroom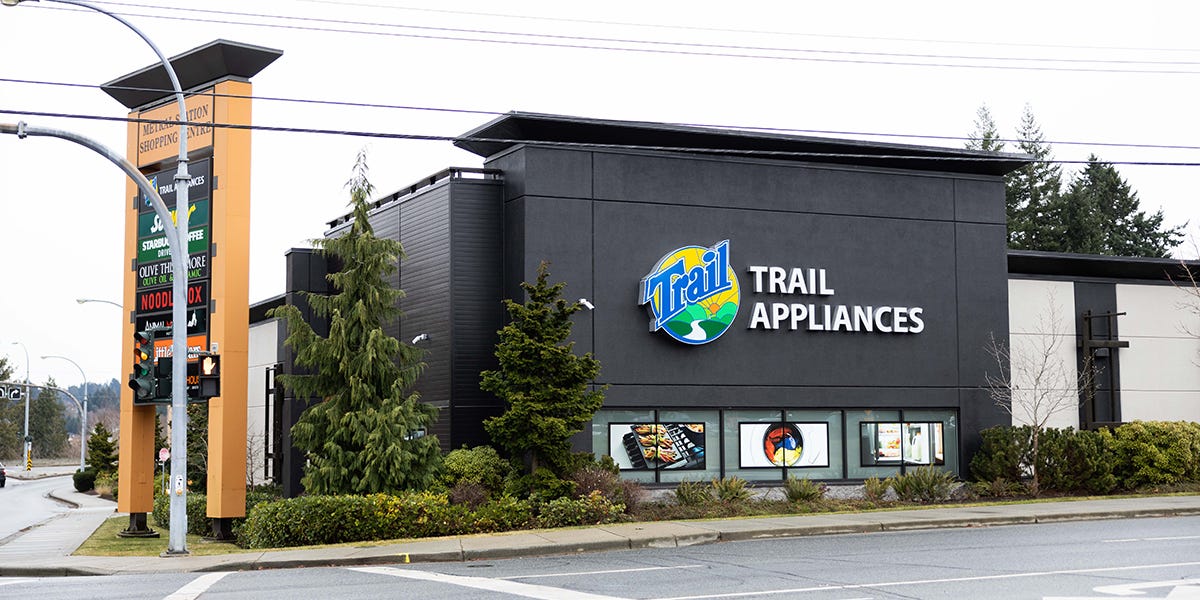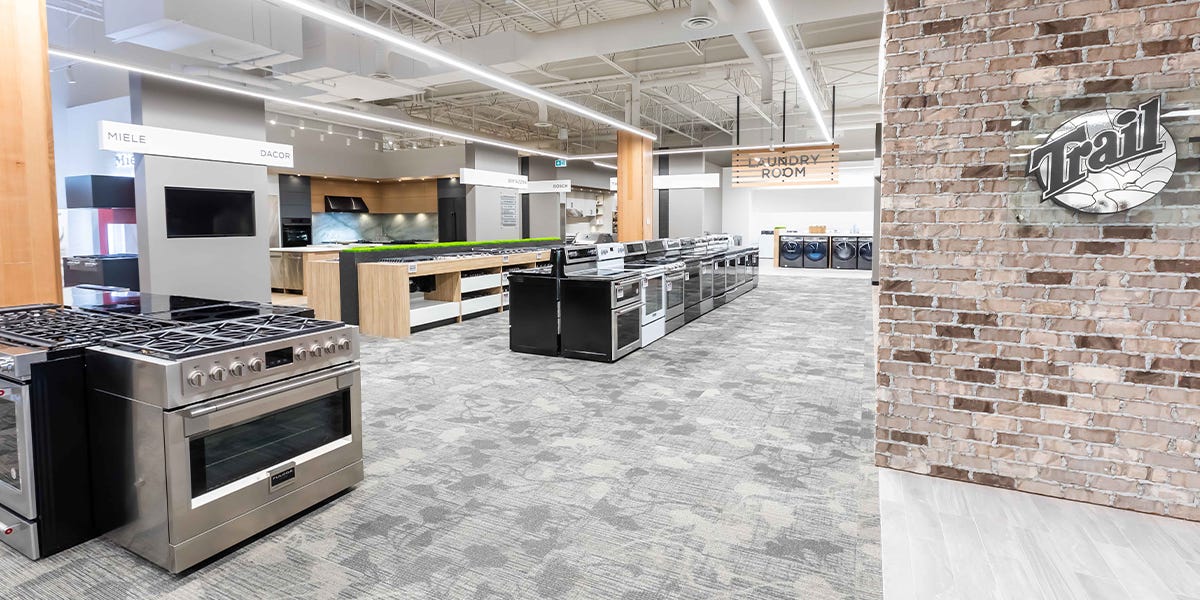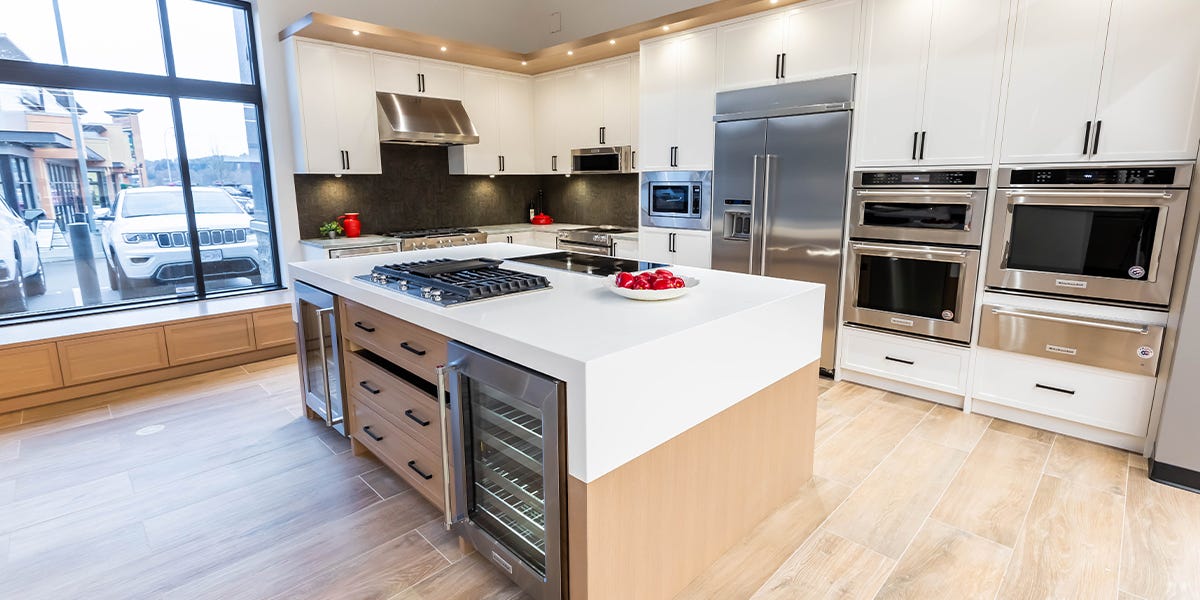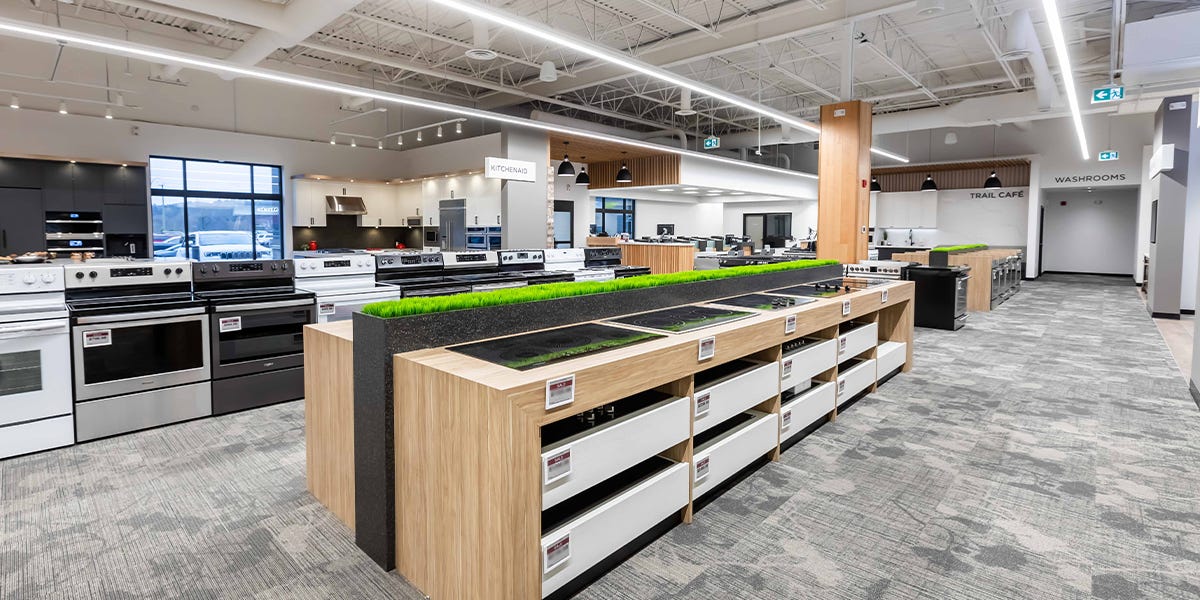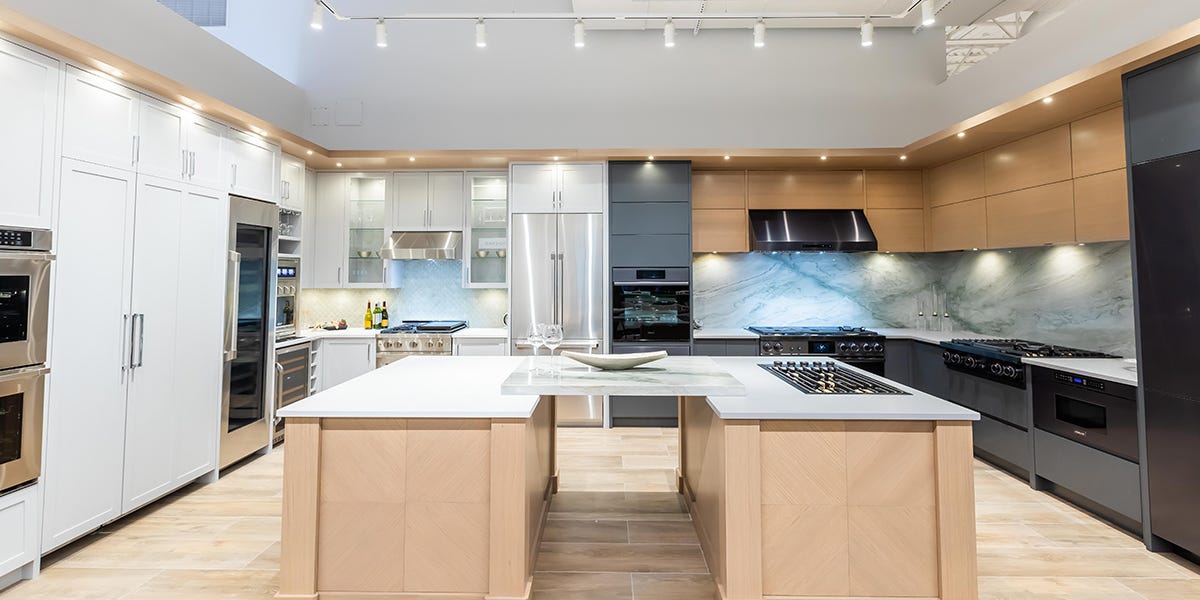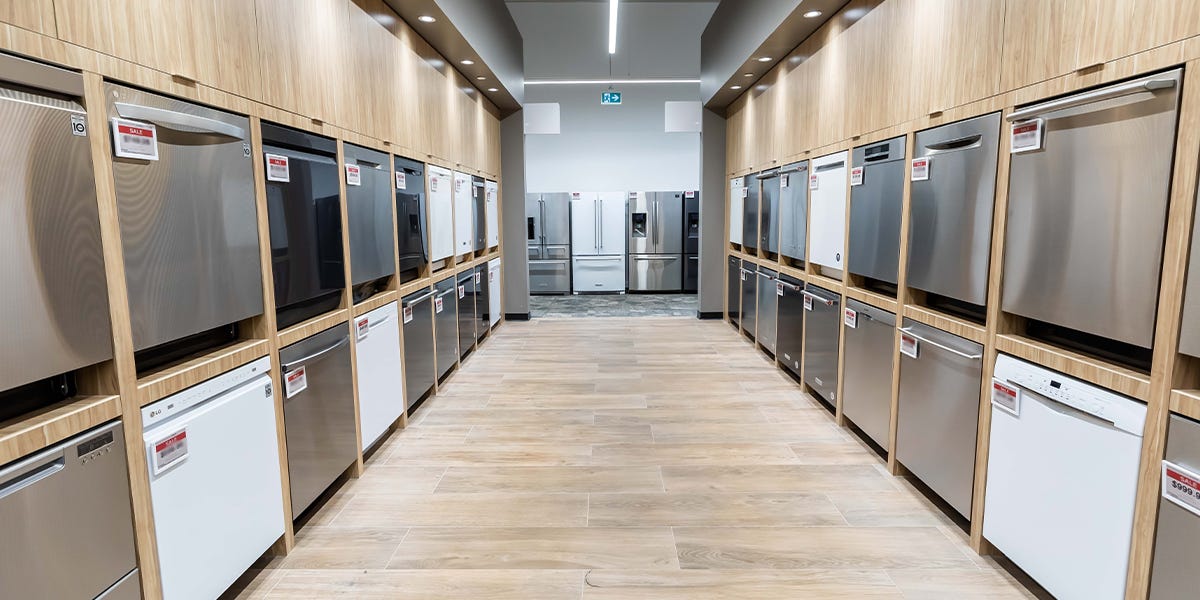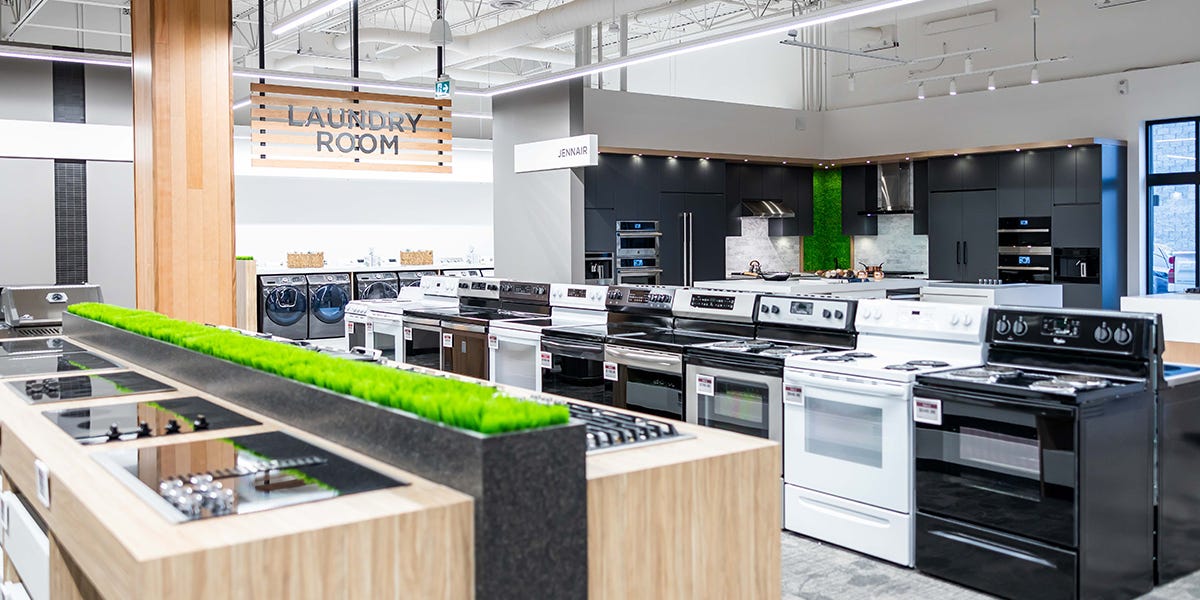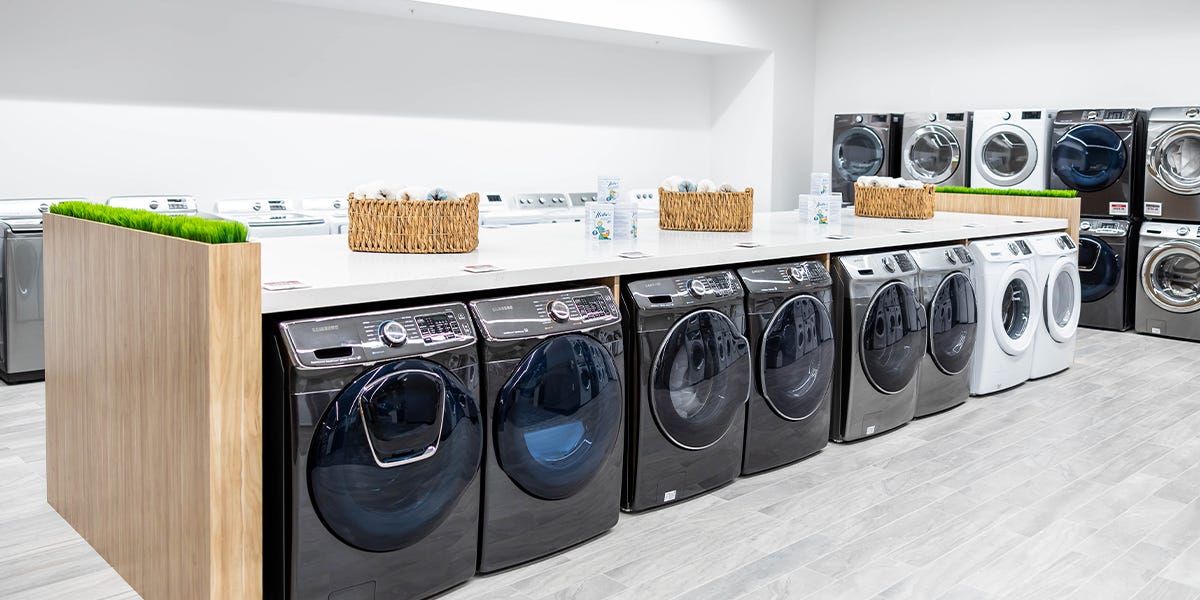 ---
In the News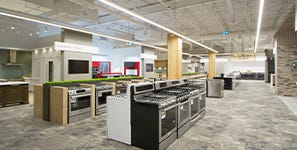 Take the 'Trail Test Drive' at new appliance showroom
Dreaming of a dishwasher that accommodates your large glassware?
A laundry machine that fits your favourite overstuffed comforter?
At the new Trail Appliances Nanaimo Showroom, size up your next purchase in person...
---
---
Contact Us
Address:
6334 Metral Drive
Nanaimo BC V9T 2L8
You can find parking at one of our 25 dedicated parking spots in the mall.
Phone:
250 390 3333
Showroom Hours:
Monday - Thursday: 9:00 AM - 5:30 PM
Friday: 9:00 AM - 8:00 PM
Saturday: 9:00 AM - 5:00 PM
Sunday: 11:00 AM - 5:00 PM
---