×
Trail Appliances
Choose Store
Parking may be scarce due to construction.
Reliable Parts Kiosk
---
Pick-ups available Mon-Sat 9am-4pm
---
---
We've made it easy for you to access quality parts by inviting Reliable Parts into our stores. With these experts on site, not only do you have direct access to an inventory of more than 1 million parts, but you'll get your parts faster too!
Reliable Parts is one of the largest and most respected appliance parts distributors in North America. Their friendly, knowledgeable staff will help you find pieces to fit appliances from almost every manufacturer, whether you purchased from Trail Appliances or not.
That's why we trust them as our exclusive, in-store supplier of parts. They can also provide you with a large variety of accessories, such as detergent, filters and much more.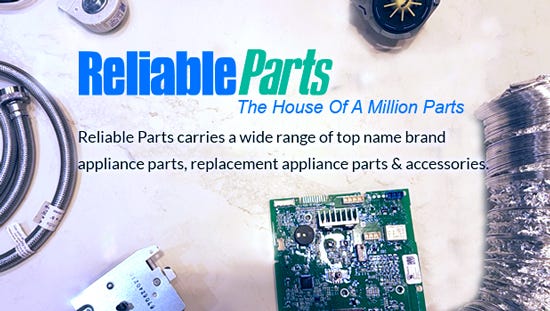 Reliable Parts In-Store Locations and Contact Information
In-Store Location Hours
Mon - Fri:
9am - 5:30pm
Saturday:
9am - 5pm
Sunday:
Closed
---
In-Store Location Hours
Tue - Fri:
9am - 5:30pm
Saturday:
9am - 5:30pm
Sunday:
Closed
---
In-Store Location Hours
Mon - Fri:
9am - 5:30pm
Saturday:
9am - 5pm
Sunday:
Closed
---
In-Store Location Hours
Mon - Fri:
9am - 5:30pm
Saturday:
9am - 5pm
Sunday:
Closed
---
In-Store Location Hours
Mon - Fri:
9am - 5:30pm
Saturday:
9am - 5pm
Sunday:
Closed