×
Trail Appliances
Choose Store
Parking may be scarce due to construction.
Reliable Parts Kiosk
---
Pick-ups available Mon-Sat 9am-4pm
---
---
Ranges are really two appliances in one - a cooktop and an oven. Finding the right range for you means considering how you cook and what voltage your home can support. You may prefer a range whereas another household might find a wall oven and cooktop combination works best.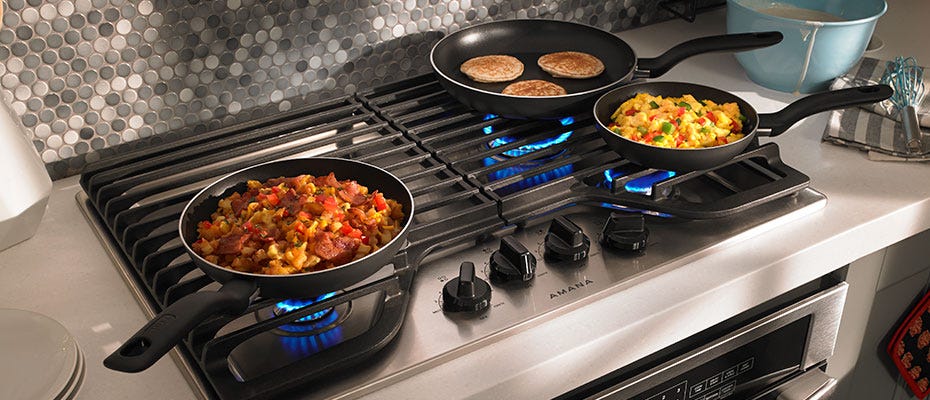 Product Considerations
Cooktops
Electric coil-top cooktops have traditional coil burners. Coil burners are durable and less expensive to replace, but the cooking surface doesn't provide optimal temperature control and is inefficient.
Smooth-top (or ceran-top) cooktops have burners hidden beneath a glass ceramic surface. This makes them easier to clean and offers more cooking flexibility because the elements come in various sizes and power levels.
Induction cooktops are a subset of smooth cooktops. They use electromagnetic energy and are the most energy-efficient way to cook.
Gas cooktops look great and have fast, responsive heat control, but are not very energy-efficient.
View our full selection of Cooktops
Ranges
Freestanding ranges have finished sides and a backsplash where the controls are located. Because of the finished sides, you can place it anywhere you want.
Slide-in ranges have unfinished sides since they are designed to fit between cabinets. There is no backsplash, and the controls are on the front of the range.
View our full selection of Ranges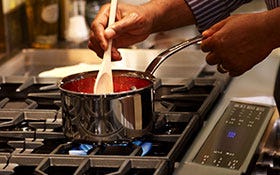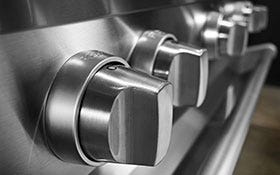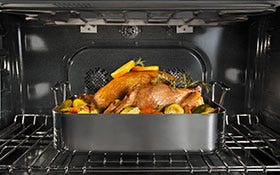 Home & Lifestyle Considerations
Before choosing a gas range or cooktop, ensure you can meet installation requirements and have a gas line available. Once you have ordered your gas appliance, we can recommend a qualified installer or service technician to do the install.
Gas vs dual fuel range: A gas range has both a gas cooktop and a gas oven, whereas a dual fuel range has a gas cooktop and an electric oven. Although the cost of a dual fuel range is generally higher than an all-gas range, it provides you with the best characteristics from both gas and electric ranges: the temperature control and high-heat capabilities of a gas cooktop, combined with the consistent heat of an electric oven.
Manufacturers use BTUs, or British Thermal Units, to rate the amount of heat gas burners provide on their highest setting. If you do a lot of high-heat cooking or wok-style cooking, look for a range with one or more power burners (approximately 15,000 BTUs or more). For cooking soups or delicate sauces, a range with a simmer burner can provide a low, consistent heat.
For an avid cook, a double-oven or a warming drawer option may be the right fit; however, if your meals are quick and simple, a model with fewer features might be more convenient. If you like to bake, consider an oven with convection options.