Ventilation and Hoodfan Buying Guide
×
Trail Appliances
Choose Store
Parking may be scarce due to construction.
Reliable Parts Kiosk
---
Pick-ups available Mon-Sat 9am-4pm
---
---
Did you know the kitchen is the main source of pollution inside your home? Cooking creates unhealthy heat, odours, gases, grease, steam and smoke. A kitchen range hood (also known as a hoodfan) is a fan with an enclosure designed to capture and vent these unwanted pollutants. The range hood's internal fan effectively captures the rising column of air directly over the cooking surface and sends the contaminants outside the home.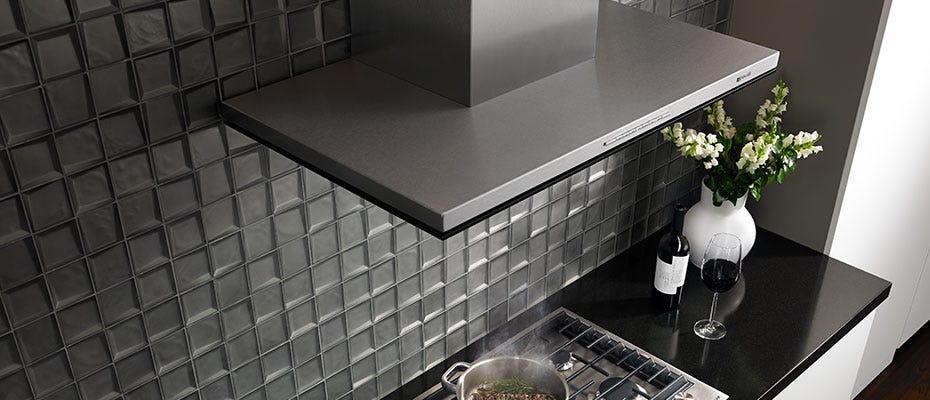 Product Considerations
Most kitchen range hoods are located directly over the cooking surface. Alternatives include downdraft kitchen hood fans and range hoods with remote-mounted fans such as an inline, wall or ceiling mounted fan.
How much ventilation do you need? Although there are many factors in how well range hoods can help keep your home clean, a noted rule of thumb is that for every 10,000 BTU of cooking power, 100 CFM of ventilation is required.
Home & Lifestyle Considerations
How well a range hood performs depends on its airflow (measured in CFM - cubic feet of drawn air per minute), sound, power and ducting. Adequate ducting is essential to properly dispel the contaminants out of the house. To minimize sound associated with your range hood, purchase one with a low sone rating and ensure the ductwork serving the range hood is properly sized.
Actual performance varies greatly among range hood models and manufacturers, so check with a Product Expert to find out which type of range hood is right for your home.
Range Hoods
Ventilation is an integral part of any kitchen. Proper ventilation provides a cleaner, healthier and more enjoyable cooking environment by removing moisture, odour and unhealthy by-products of combustion.