×
Trail Appliances
Choose Store
Parking may be scarce due to construction.
Reliable Parts Kiosk
---
Pick-ups available Mon-Sat 9am-4pm
---
---

---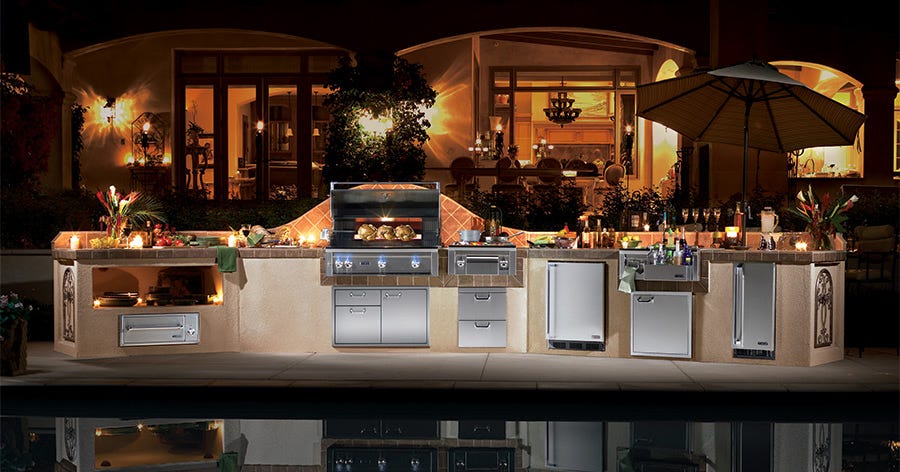 Lynx outdoor kitchen products embrace fine craftsmanship, this dedication to innovation has resulted in such advances as Lynx's hood assist kit, which makes lifting and lowering the grill's hood effortless; the Lynx ProSear variable infrared burner, for cooking at high and low temperatures, and the use of cast brass burners for holding and radiating high temperatures.
Today, the Lynx Professional Grill is available in five models (built-in and free standing), ranging in size from 27 to 54 inches. The company's comprehensive product lineup includes a Cocktail Pro cocktail station; outdoor refrigerator; outdoor ice machine; burners, including side burners, double side burner prep-center and ProSear™ side burner; warming drawer and additional accessories such as towel dispenser, towel bar, griddle plate, sliding tank tray and custom covers.
* Not all brands are available at every location. Please check with the location nearest you.
Promotions
There are no promotions for this category.