What's Happening at Trail
×
Trail Appliances
Choose Store
Parking may be scarce due to construction.
Reliable Parts Kiosk
---
Pick-ups available Mon-Sat 9am-4pm
---
---
At Trail, we're committed to connecting with our customers, both inside and outside of our showrooms. Here's a selection of some of the events and initiatives Trail Appliances is involved in.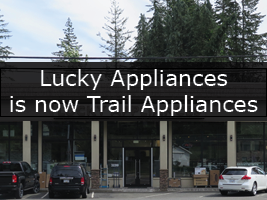 June 11, 2018 - Trail Appliances is Now Open in Abbotsford!
We're excited to announce that we've expanded! Trail has expanded into Abbotsford with the acquisition of Lucky Appliances from its original owner, Lucky Gandha. This acquisition by Trail will allow the business to continue serving the Abbottsford and Fraser Valley communities. While the name has changed and the product selection is expanding, the customer service staff will remain the same. Learn more about the transition, store hours and other showroom details!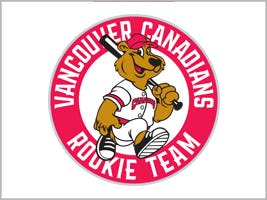 April 17, 2018 - Trail Appliances Partners with the Vancouver Canadians
Trail Appliances is proud to partner with the Vancouver Canadians Professional Baseball Club. Together, we bring you the Vancouver Canadians Rookie Team—an exclusive club for baseball fans age 12 and under. Take the family out for a fun-filled day at Nat Bailey Stadium and see all the Rookie Team has to offer. We hope to see you at a game this season!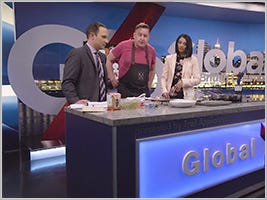 March 26, 2018 - Global Cooks with Trail Appliances
Don't miss Global Cooks with Trail Appliances! Tune in each week to Global BC's Saturday Morning News and you'll find some great culinary adventures, whether you're a home chef, a foodie or you just like to watch. Get delicious recipes and cooking tips from Vancouver's top chefs at Global BC Recipes.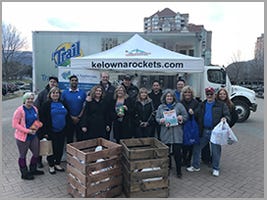 March 24, 2018 - Trail Appliances and the Kelowna Rockets Fill the Truck for the Food Bank
As the Rockets wrapped up their season with two exciting games, Trail Appliances was on-site collecting non-perishable food items and donations for the local Food Bank. Thanks to the generosity of the community on both nights, the Central Okanagan Community Food Bank received much-needed food and cash donations. The team at Trail Appliances Kelowna was so happy to have helped out with this initiative, and look forward to doing it again soon. Thanks Kelowna!

FIRST GAME:
625 pounds of food (a $1,563 cash value) + $293 cash = TOTAL $1,856 raised in cash and food!

SECOND GAME:
845 pounds of food ($2,113 cash value) + $859 cash = TOTAL $2,972 raised in cash and food!

TOTAL CASH AND FOOD FROM BOTH GAMES = $4,828
THEN SUBWAY/ ROCKETS ADDED $3,090
GRAND TOTAL = $7,918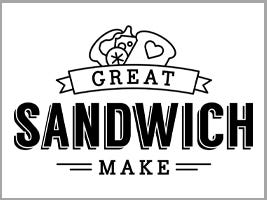 March 24, 2018 - THE GREAT SANDWICH MAKE
On Saturday, March 24th, the 11th annual Great Sandwich Make took place at the Vancouver Showroom! The Flipside Creative crew (the organizers of GSM), + 50 other volunteers worked together to produce 1000 healthy living kits, including delicious meaty homemade sandwiches, fruit, veggies, socks, toothpaste and toothbrushes, soap, granola bars, nuts, coconut chips, seed crackers, and carefully hand-written notes that say, "You Matter," for folks struggling with mental illness, addiction, and/or homelessness in Vancouver's downtown east side. Being able to lend our showroom and help with this humbling and love-filled event was a small gesture on our part to contribute and give back to our local community. Already looking forward to seeing how else we can help with the Great Sandwich Make next year!
Learn more >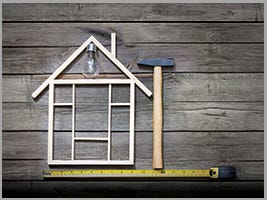 February 2, 2018 - Same Home. New Style.
The Kelowna Showroom is undergoing a transformation! We've been busy constructing a larger footprint to create a new shopping experience for the community, and are installing more product displays for customers to take the Trail Test Drive! Our transformation includes:
Over 50% more showroom space (from 7,800 sq ft to 12,000 sq ft!)
30% more appliance models on display
1 Demonstration Kitchen with fully live appliances
9 Designer kitchens with powered appliances
A completely redesigned and enhanced sales area
3 universal and redesigned restrooms
A Dedicated 400 sq ft clearance centre
Don't forget! Our store will still be open to serve you during this time, so come on in any time for your appliance needs and be sure to ask our Product Experts about our discounted floor models. Please just pardon our appearance!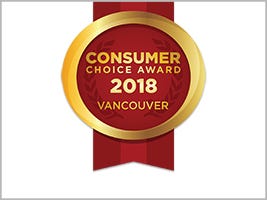 January 25, 2018 - Consumer Choice Award 15 Years Running
Trail Appliances is proud to be a winner of the 2018 Vancouver Consumer Choice Award in the Home Appliance Sales & Service Category. This is the 15th year in a row we have received the award, which is decided through a four-step process involving researching thousands of customers and identifying companies with the highest quality and customer satisfaction ratings.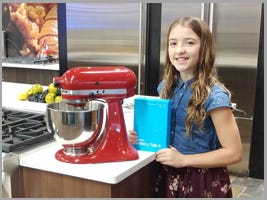 November 13, 2017 - Trail Appliances Jr. Chef Challenge on Global TV
Congratulations to Jr. Chef Kaylyn Bell for winning first place in the Trail Appliances Jr. Chef Challenge on Global TV. The young and aspiring Master Baker took home a KitchenAid Stand Mixer and Samsung Tablet. With baking on the brain, she told us she was going to make chocolate chip cookies as soon as she got home. At only 12 years of age, Kaylyn has her own baking business. Check out the young entrepreneurs' website for yourself!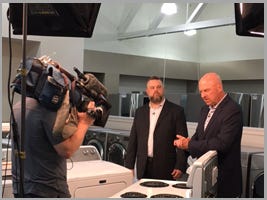 October 6, 2017 - CTV Ask An Expert
CTV's Marke Driesschen stopped by our showroom to get the scoop on everything appliances. Our product experts dished out useful appliance tips, design trends, energy-savings hacks and other things you need to know when shopping for new appliances. Don't miss our featured segments on CTV's Ask An Expert series.